Daniel Lewin, Ph.D, D.ABSM, CBSM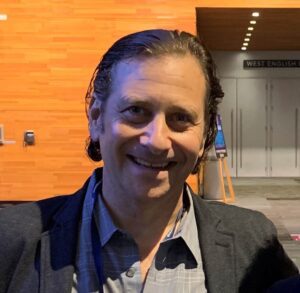 email: dlewin@dcpsychandsleep.com
phone: (202) 455-5387 x 2

Dr. Lewin is a licensed clinical psychologist and is board-certified in both Sleep Medicine and Behavioral Sleep Medicine.  He is also a father, pet owner, lover of nature, and a 200-hour registered yoga teacher.
Education/Formal Training
Bachelor's degree in Humanities, New York University, 1984
Internship and Predoctoral Fellowship, Yale Child Study Center, 1998
Ph.D Clinical Psychology, Rutgers, 1998
Postdoctoral Fellowship, University of Pittsburgh School of Medicine, Western Psychiatric Institute and Clinic, 2001
Experience
Dr. Lewin has more than 20 years of experience as a practicing psychologist in sleep medicine, psychology, and pediatric sleep psychology in private practice and hospital-based practice.  He has published dozens of articles and chapters and has trained and mentored hundreds of advanced doctoral students and physicians in sleep medicine, behavioral medicine, and mindfulness medicine.  He has both worked for the NIH and been the recipient of NIH grants.  He has formal training in Cognitive Behavioral Therapy for Insomnia (CBT-I), Acceptance and Commitment Therapy (ACT), and Mindfulness Medicine.
Licenses & Board Certifications
District of Columbia, Licensed Psychologist, #PSY1000137
State of Maryland, Licensed Psychologist, #05135
Next Step
Contact us to make your first appointment or to discuss any questions.